'ELTON WANTS IT TO BE FABULOUS' – MEET THE MAN BEHIND SIR ELTON JOHN'S EPIC WORLD TOUR SET DESIGN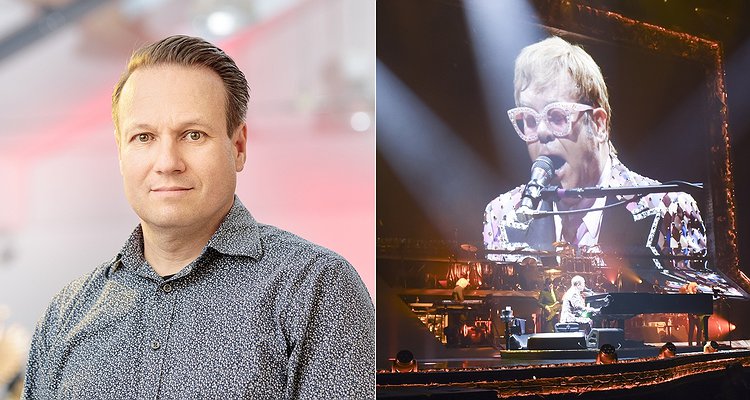 'ELTON WANTS IT TO BE FABULOUS' – MEET THE MAN BEHIND SIR ELTON JOHN'S EPIC WORLD TOUR SET DESIGN
Madonna, Lady Gaga, the Rolling Stones… music's biggest names reach out to one man and his army of experts when it comes to hitting the road and bringing their creative visions to life. That guy is Ray Winkler, CEO of Stufish, the London-based entertainment architecture studio behind planet pop's niftiest touring spectacles.
One much-thumbed name in Ray's rolodex of A-list contacts is Sir Elton John. The pair are long-time collaborators who have worked together for over 20 years. So, it came as no surprise that the Rocket Man was all fired up for Ray and his team to pull the strings for his Farewell Yellow Brick Road tour, a long ol' slog of 300 concert dates around the world that will wrap in 2021 – if he's still standing that is (sorry, couldn't resist).
Attitude's Thomas Stichbury – who is partial to a powerful-but-hella-pitchy version of Your Song at karaoke – caught up with Ray to find out more about his fruitful partnership with Elt, the obstacles he had to overcome putting the shows together, and whether or not the singer made any diva-ish demands.
Unfortunately, it turns out Elton's days of trying to control the weather are behind him…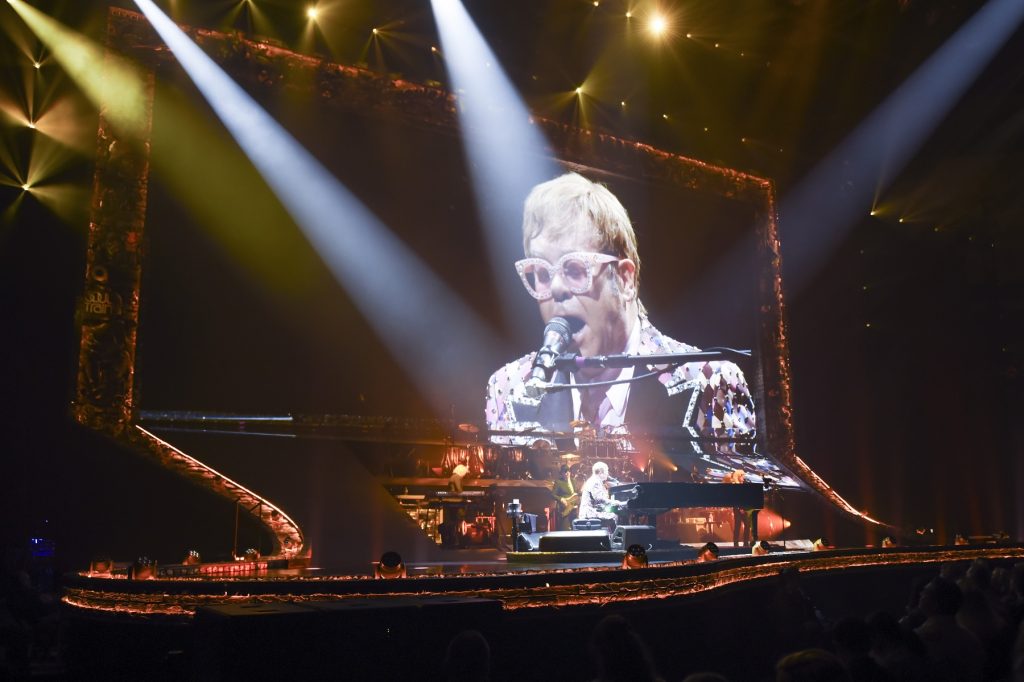 So, Ray, did you fully expect Elton to tap you up for his Farewell Yellow Brick Road tour?
The team is very loyal. [Elton's husband] David Furnish is creative director and he is responsible for making this farewell tour really stand out. He put his heart and soul into it, and brought us in. Together we went through the whole show and what the ambitions were.
Looking back at the previous productions you've done for Elton, what does he typically expect from, or ask of you?
He wants it to be fabulous. He just wants it to be the best. It's more David's remit to channel that ambition into something concrete. My very first Elton project was in 1999, and over the years these shows have become more elaborate as technology has allowed us to do things that are lighter and brighter. What we ended up with on the Farewell… shows is a nice trajectory of what we have worked together with him and the team on for the last 20/25 years. At the beginning there was really no brief, other than the fact it was going to be a long three-year tour.
That must be a scary prospect..
It's scary for him more than for us. We go see the first few shows, then we might catch up intermittently. The man has an insatiable appetite to perform – I was told, on average, he performs something like 150 shows a year.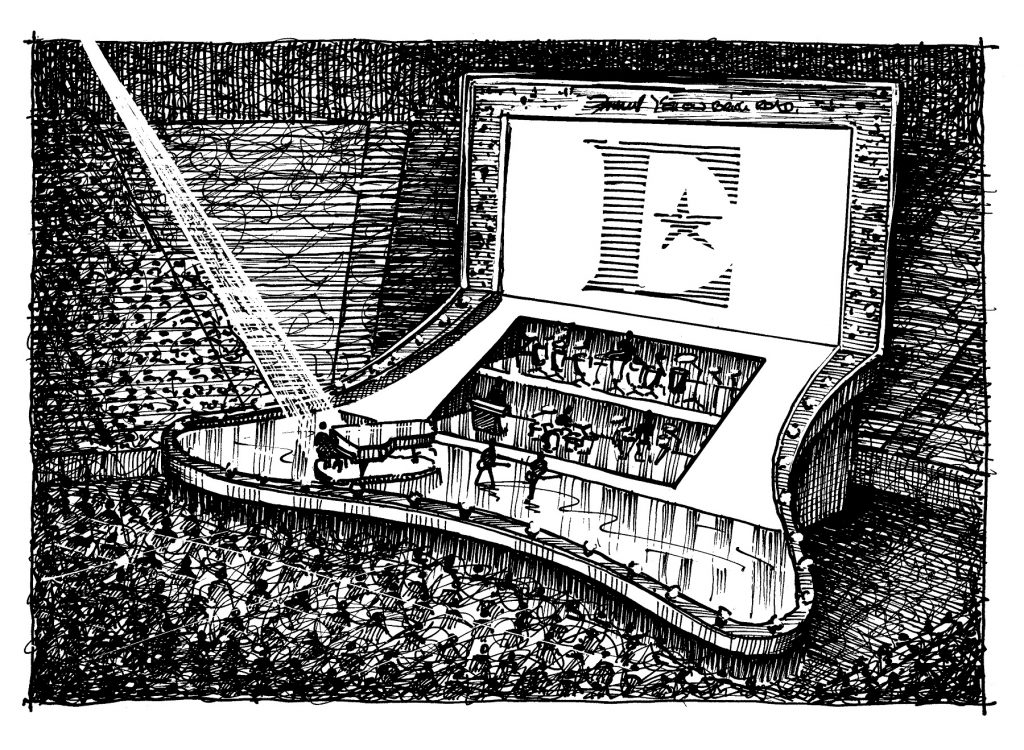 Do you think this will be Elton's final tour? Or, will he be a bit like Cher, and keep coming back?
It's anybody's guess. It's not that he's not going to continue performing, it's just he's not going to go touring. It's all down to his energy level.
Do you ever work directly with Elton? Is there one-on-one face-to-face time?
There is, but it's usually once an idea has already been formulated. David leads the process, then Elton gets brought in to meetings when we're all together. He obviously has a lot of faith in David.
What story is Elton trying to tell on this tour?
It's in reference to the Yellow Brick Road album that came out in the early seventies. The metaphor is that he is now walking down that yellow brick road towards his retirement and the sunset of his life. The big thematic thread is the yellow gilded brick road we've replicated. It is very sinuous and sensuous. Imposed into the brickwork are snippets from Elton's life – Billy Elliott, Elton with John Lennon, his sunglasses… It's very personal to him. Elton looked at it and said: "These are key moments from my life, whether anybody from the audience picks up on it or not."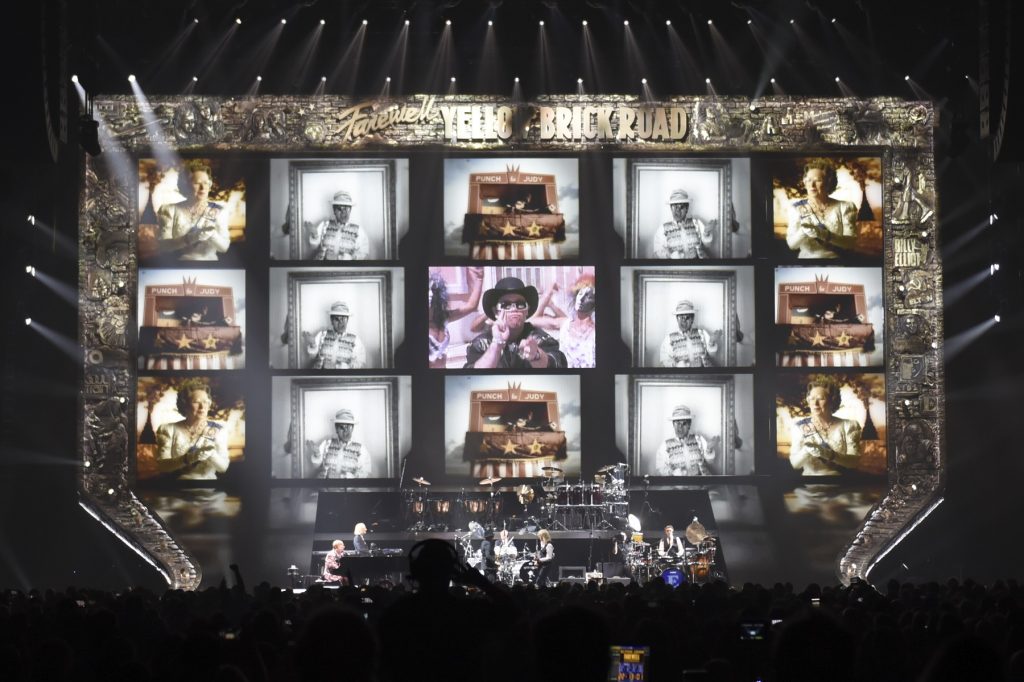 Do you feel an added sense of pressure knowing that this is Elton's swansong outing, and that he'll want to go out on a high?
Of course! Pressure is pressure. Presumably they [clients] come to us because they know we can deliver.
What element of the show are you particularly proud of?
The fact that we are, after all these years, still working with Sir Elton and David. There is no higher accolade than being asked back. One thing you can say about Elton is that he is the consummate performer who will never let his audience down, and that is what he expects of the people he surrounds himself with to create the shows with him.
I imagine Elton is very much a "details" man… is there anything he wanted for the show that you couldn't realize, or had to meet him in the middle on?
There we no compromises in terms of quality. On the logistical side, I can imagine that, maybe, at times the stage could have been a bit bigger, or at times a bit smaller because not all venues are the same. But that's outside of our control.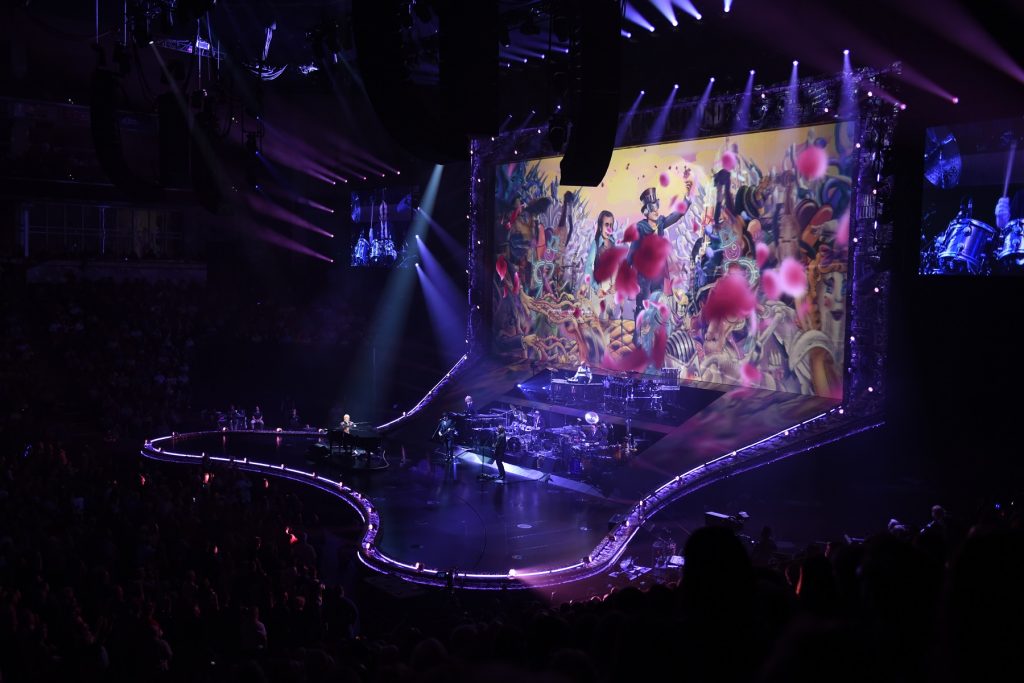 Elton is a huge gay icon, I'm calling from a gay magazine, and there are going to be gaggles of gays at his concerts. How satisfied are we going to be by the amount of camp in the show?
Do I really have to answer that? You've bought a ticket to go see an Elton John show! You don't have to worry about that at all. Have one look at his wardrobe and you'll be amazed.
How many outfit changes does he have?
I can't count that high, never learnt it [laughs].
What is your favourite Elton song?
'Tiny Dancer' – it's heartbreakingly beautiful.
What's the best thing about working with Elton?
The energy, passion and love for what he does. Leadership all starts at the top doesn't it, then radiates out.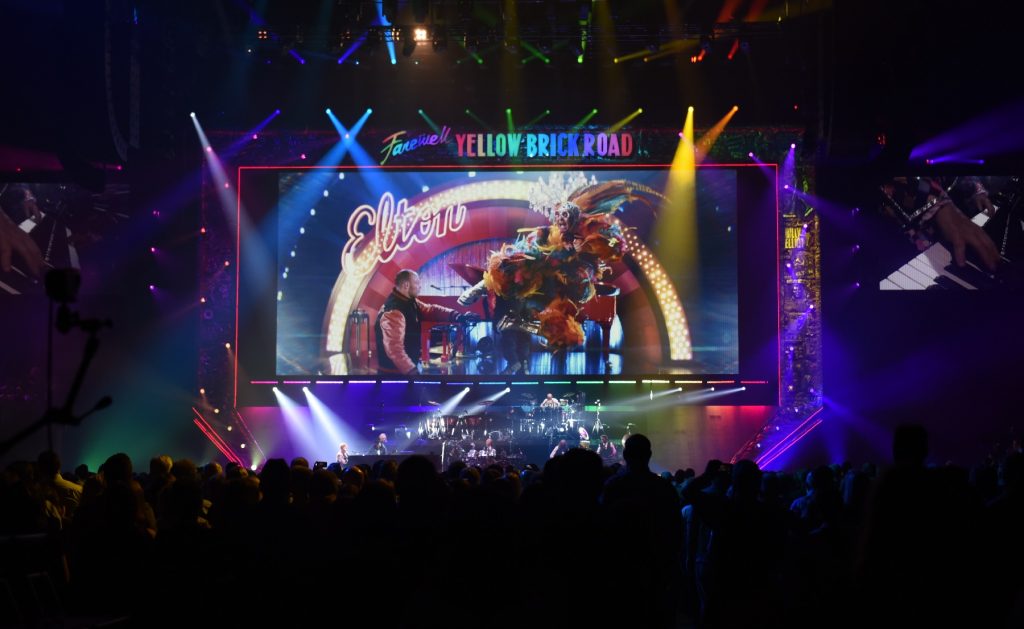 You've worked with everyone from Madonna to Lady Gaga. Who else is on your wish list?
This always runs the risk of alienating the people you don't mention. Without blowing our trumpet too loudly, we've pretty much done them all.
Without wanting to plant any negative seeds, have any mishaps over the years really stayed with you?
The industry has grown up immensely over the last 25 years in terms of health and safety awareness. A lot of the things you might of gotten away with two decades ago, you certainly can't now. It is an environment that is potentially dangerous, but you can't use that as an excuse not to try and push the boat out a little further. The known dangers are the easy bits, it's the unknown ones. We've done a show on the beach that was hit by a typhoon – half of the stage disappeared into the water – not to mention a show near the pyramids of Giza, where we had projections on the pyramids that were enveloped by a 100-year fog. It reminds you that there are bigger stars than the man [or woman] on the stage itself.